| | |
| --- | --- |
| Registration of entities in the trace & track system for tobacco products has begun | --- |
| (10-05-2019) | |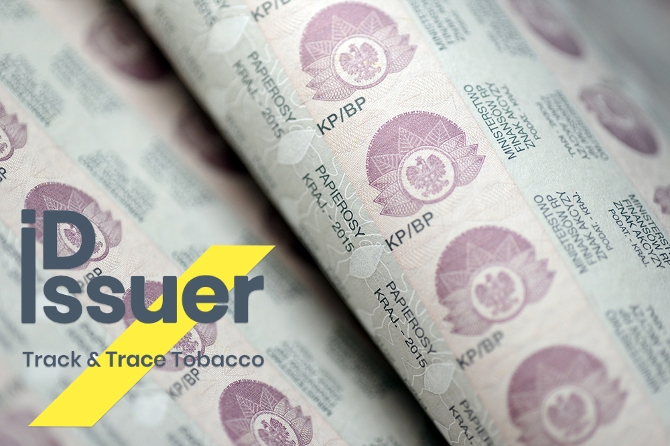 PWPW launched a system for electronic registration of entities involved in trade in tobacco products on the Polish market. Retail chains, stores and outlets involved in trade in tobacco products can today begin to freely register themselves in the system – ten days before the EU Directive on the track and trace system comes into force.
PWPW prepared the www.idissuer.pl website (as well as its web application and API system) which allows the above-mentioned entities to register in the system. The entire registration process in the PWPW system takes a few minutes. It can be performed on any electronic device – a computer, tablet, or smartphone.
What is more, the system allows manufacturers, distributors and wholesalers to register many companies at the same time, which significantly shortens and simplifies the registration process, and means that micro- and small entrepreneurs can be helped in this respect by their business partners.
PWPW is responsible not only for the development and launch of the system, but also for collecting and forwarding information about production plants, wholesalers, distributors, retailers and production machines to the European central integrator of such data – Dentsu Aegis Network Switzerland AG.
– When preparing the system, we have made every effort to make both the registration process and the application for codes for the plants and machines as user-friendly as possible. At the same time, we have obtained the status of an agency issuing the shortest prefix in the EU, thanks to which producers with the fastest machines, which can be found on the production lines in Polish plants, will be able to manufacture their products without any slowdowns – said Karolina Lesiak, project manager at PWPW.
Under the directive of the European Commission, the regulations that impose the obligation to register tobacco products in the EU in the track and trace system enter into force on 20 May 2019. The purpose of introducing the system was to eliminate illegal trade in tobacco products.
Tracking tobacco products requires assigning them with unique codes. The system allows to identify individual items (e.g. a pack of cigarettes, a package of dried tobacco) marked with unique identifiers which will be generated by PWPW, as an entity independent of the manufacturer. The codes for tobacco products will be sent to producers electronically and printed on the packaging.
Accordingly, from 20 May 2019, all manufacturers, distributors and wholesalers will be required to register every instance of acquiring any tobacco products and monitor their movement. The above does not apply to retailers whose only duty is to register in the system made available by PWPW. They can do it on their own or they can be helped by third parties, e.g. wholesalers, distributors or manufacturers.