| | |
| --- | --- |
| The one millionth driving licence from PWPW | --- |
| (17-12-2013) | |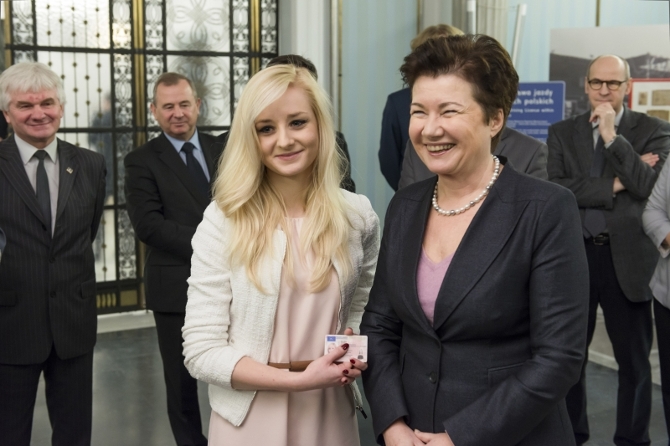 Over the eleven months since the date of the new regulations modifying the driving licence's template coming into force PWPW has produced and personalised more than a million of these documents. Since 1999 PWPW has produced a total of 25 million driving licences.
The holder of the one millionth driving licence lives in the Warsaw district of Mokotów. She received her document on 17 December from the President of Warsaw, Hanna Gronkiewicz-Waltz, in the presence of Zbigniew Rynasiewicz, the Secretary of State at the Ministry of Development.
The new driving licence template was introduced on 19 January 2013 pursuant to the EU directive 2006/126. Currently, the Polish driving licence is one of the most modern documents in the world. Among other things, it utilises the colour personalisation of polycarbonate cards (PCP) developed by PWPW, which combines the card's personalisation process with its production process.
The driving licences issued after January 2013 remain valid for 15 years, while in most member states this period is only 10 years. Poland used the option to extend that driving licence's expiry term to 15 years.
Driving licences issued before 19 January 2013 will remain valid until 2033. Having to replace the document due to its expiry does not require the drivers to retake the driving exam.